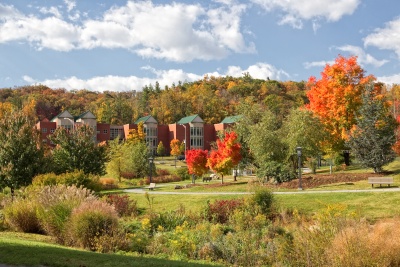 Admission into the Higher Education program at Appalachian State University is based on the faculty's appraisal of applicants' likelihood of being successful in the program, contributing to the learning of other students, and contributing to the larger field of higher education.
Prerequisites
M.A. degree requires a baccalaureate degree from an accredited college or university
Ed.S. degree requires a master's degree from an accredited college or university

Required Items
Transcripts from all colleges attended
GRE or MAT (official scores must be submitted; scores must be no more than 5 years old)
3 references
Resume
Higher Education Application Checklist (PDF, 43 KB)

Deadlines for Application
On-Campus:
Fall Term: June 1 (priority deadline is April 1)
Spring Term: November 1 (priority deadline is October 1)
Summer Term: April 1 (priority deadline is March 1)
Distance Education Cohorts:
Basic Conditions for Consideration of Admission
3.0 GPA in the last earned degree and official scores from the GRE or MAT
OR
2.5 GPA in the last earned degree and official scores at the 25th percentile level or above from the GRE or MAT
Meeting or exceeding the conditions above does NOT guarantee admission. All applications for a given entry term will be weighed based upon the number of seats available and the quality of the complete application packages. Both qualitative and quantitative aspects of applications are reviewed in comparison to the current applicant pool. With special permission from the Graduate School, a program may admit a limited number of students with exceptional circumstances who do not meet the graduate school minimums.
To start an application, click here.

For More Information
To see the Graduate Bulletin (2016-2017) program description and requirements, click here.
For information about the M.A. and Ed.S. programs, contact Dr. Vachel Miller, Program Director at millervw@appstate.edu or 828-262-2280.
For information about ASU's distance education cohorts, contact Bronwen Sheffield at sheffieldbl@appstate.edu or 800-355-4084.